What We Are - from our previous press release
Tuesday, December 10, 2019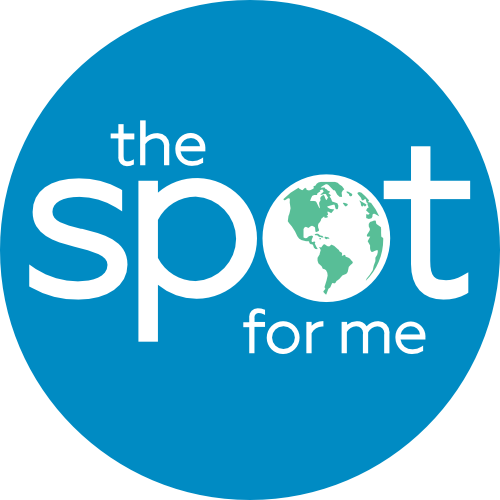 The Spot For Me is not a typical travel site. We are not Expedia, we are not Travelocity. We are not here to try to get you there, we will tell you where your there is.
The Spot For Me is the creation of two adventurous friends, Carla and Cindy. They love to travel. Whether they are lying on a beach somewhere, seeing amazing architecture, learning about other cultures, meeting incredible people, or trying new food they love how travel opens their minds and their hearts to this world's endless possibilities. Let them open your minds and hearts to your unique travel destination possibilities, too!
The Spot For Me is a fun, interactive website and app. You take a short quiz and a destination is recommended for you. Just like that! The world is full of great destinations and with each quiz we take you further to understand your personality and recommend more and more destinations. We will also share some of our adventures and sometimes misadventures while we wander around the world.
How it all started... While at an all-inclusive resort for a friend's destination wedding Cindy was enjoying a cocktail on her deck and enjoying the view of the grounds. They were well manicured and beautiful. Then she began to notice most of the clientele. She heard them discussing their travels to the same location; last year, the previous year, and five years ago. Wow! Most of these people had been taking their ONLY vacation right here for years and years AND with the same other people! There was a sense of pride with their stories; as if they enjoyed the sameness. Questions and more questions popped into Cindy's head. Mostly... Why?? These people looked happy, but the thought of going to the same place each year made her incredibly anxious. She wondered what made her different from them. The first thought was money but, no, she could have traveled to Europe 2 or 3 times for what this vacation cost. Actually, one could travel most anywhere for the same cost. She then started thinking about personality traits and people's comfort, or rather discomfort, zones. This was the seed for The Spot For Me. After discussing the idea with Carla the seed began to grow. And now that idea has grown to a product they are happy to share with you!
---