A Day In Amsterdam by Cindy W.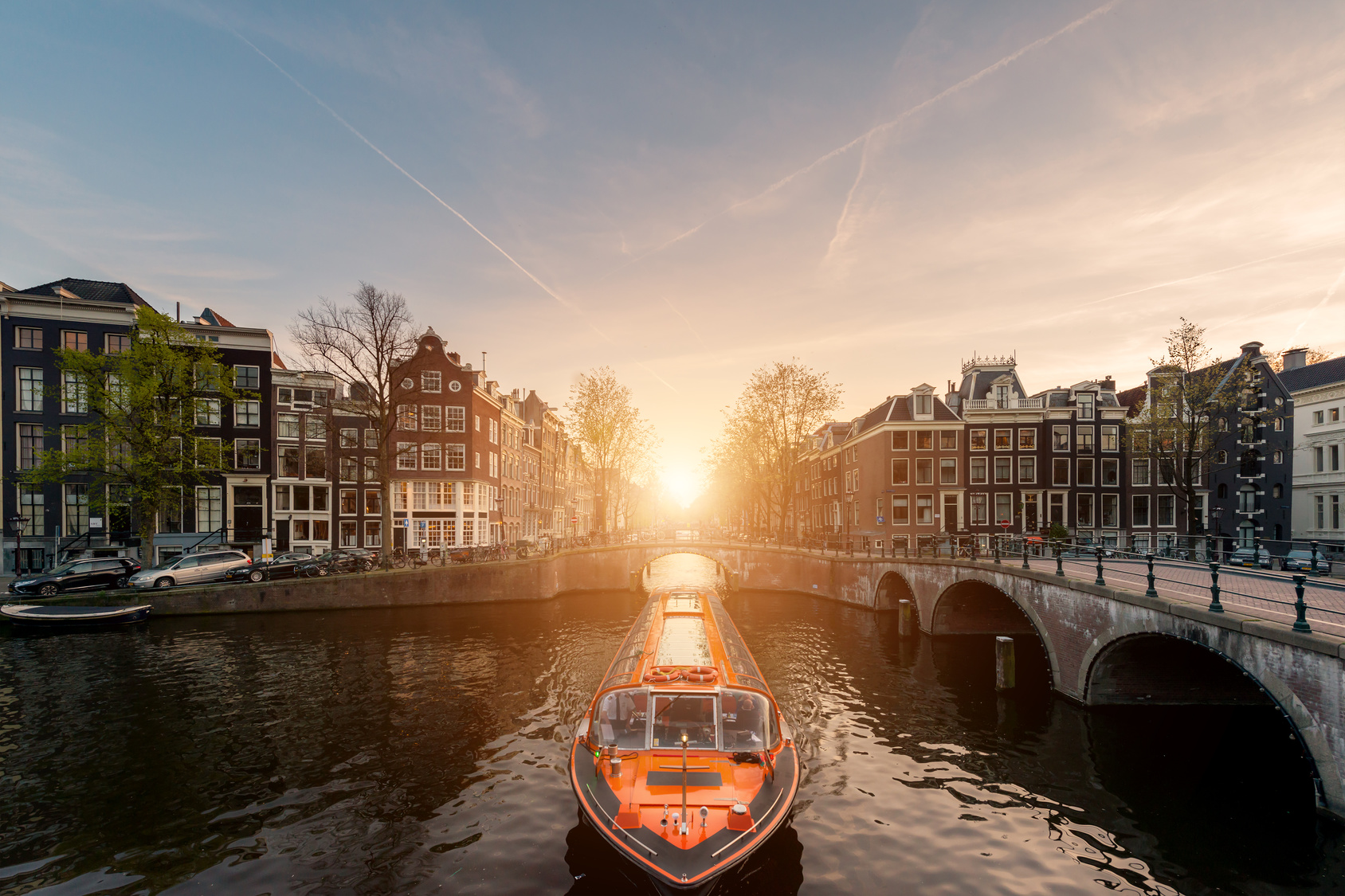 Here are a few things to do if you find yourself with a stopover in Amsterdam.
One of my favorite things to do is travel and even more so if I can get a cheap flight! My creative process of finding discounted flights has led to one friend dubbing me the connection queen. I do not always take the most direct route. Sometimes I have a stop over. Sometimes I get super cheap economy and sometimes reasonable business class. Sometimes, to me anyway, it just makes sense to take a roundabout route. This has put me in a situation to have a day to spend in a city… London, Amsterdam, Munich, Paris… you get the idea. It can be like getting two trips for the cost of one.
Let's say I have a day in Amsterdam. There are many flights in and out of this city every day, especially KLM Royal Dutch Airlines and other Skyteam members. If I have one or two nights to spend here I usually choose an airport hotel. Citizen M at Schipol Airport is one option. I like that the rooms are sound proofed, so much so it is possible to sleep during the day if your flight arrives early in the day. The hotel is a short walk from the airport so it is easy to catch a train into Amsterdam City Center. Now on to places to visit on short visit in this city.
Anne Frank House

- This is a must see in Amsterdam. It might be a good idea to get your tickets online as they often sell out, even weekdays in the off season. Give yourself a minimum of 2 hours at the museum.
One of the many canal cruises that show you the heart of the city from the water's view. It can be difficult to choose because there are so many. There are a few smaller boats that serve snacks and drinks. These have been some of my favorites. Look them up online and see what works for you.

Van Gogh Museum

- Van Gogh's work is recognizable to many, many people and this museum does not disappoint. It is designed to show how his art changed with the progression of his life. As with the Anne Frank House, give yourself plenty of time, at least two hours.
The Red Light District - A stop in Amsterdam really is not complete without a stroll around the Red Light District. This historic area gives a whole new meaning to window shopping. Prostitution is alive and well here and the area is definitely a part of the city's history. Check out the museum

Red Light Secrets

while you are here.
Dam Square - The Square was created in the 13th century and has many beautiful buildings to see, probably the most important being the

Royal Palace

. There is also a variety of shopping and/or sidewalk cafes to grab lunch or have a cocktail.
Vondelpark - This is the largest park in the city and is very near the museum district and is definitely worth a stroll through en route to one of the many museums in the city. It is a beautiful green space for locals and tourists alike to enjoy.
As you can see there are too many things to see and do in just one day so you get to pick and choose… or use this lovely city as a stopover on yet another vacation. And, this list is just a start… with MANY more museums and attractions to see. It is a very easy city to get around either by public transport or walking. Just remember if you are walking the bicycles have the right away!
---