Porto & Vila Nova de Gaia, Portugal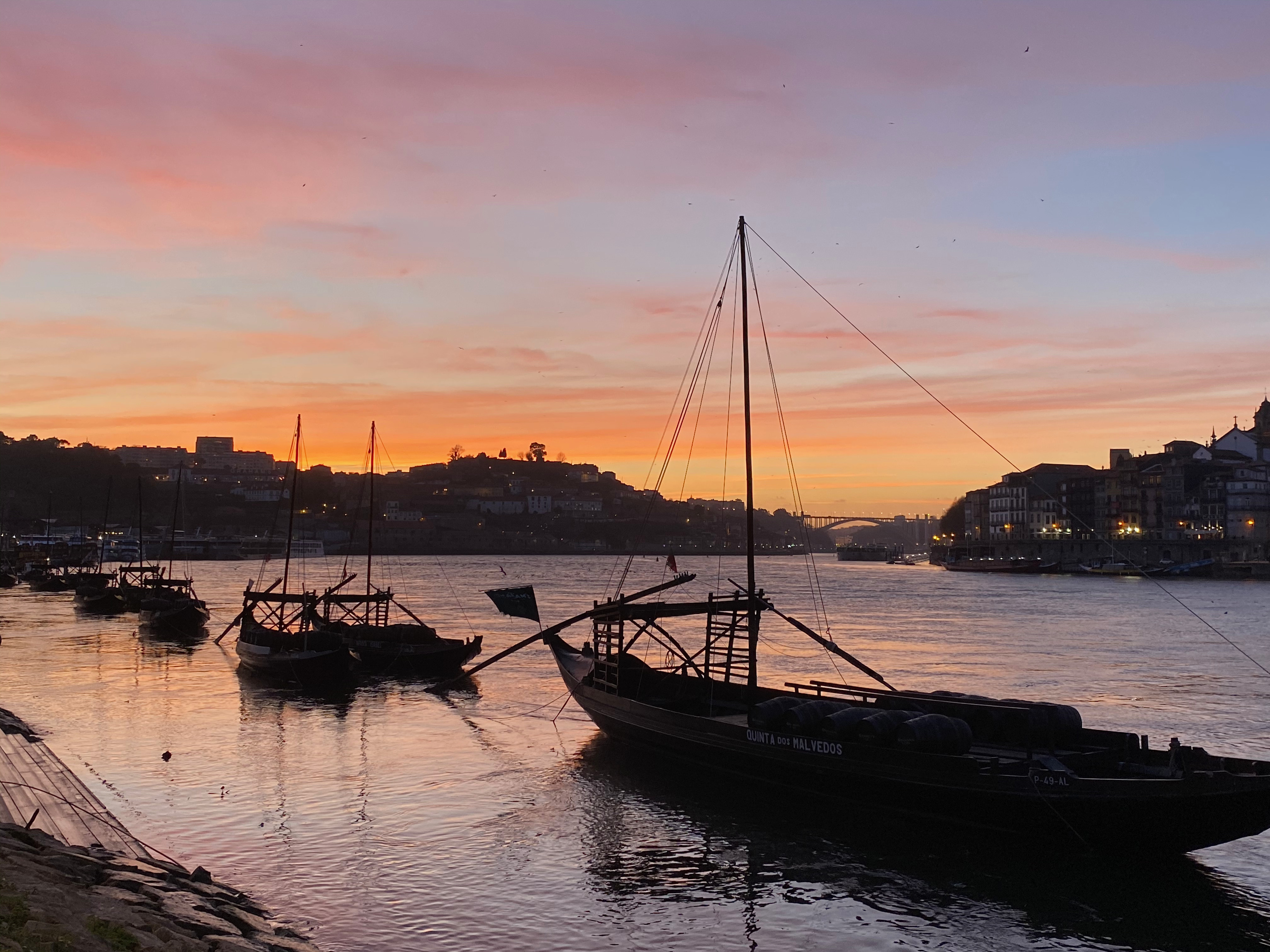 Beautiful architecture, good food, wine and beaches!
These cities have a very different vibe from anywhere I have been, especially anywhere in Europe. But, there is a great vibe and I loved my visit there but it did get cut short. Because of the COVID-19 pandemic and canceled flights I had to return home sooner than planned. But, I know enough to know that I will return. So, here are some takeaways from Porto and Vila Nova de Gaia which is on the south side of the river. I hope you enjoy!
The beaches were a total surprise to me! Obviously one can see by looking at a map that the Atlantic Ocean borders much of Portugal. But, I had envisioned more of a waterfront feel. There were fairly remote beaches only a 10-minute drive from the city with a few scattered restaurants to have cocktails and lunch while enjoying the view. Perfect.
Definitely wear comfy shoes. The cobblestone streets are uneven and steep. You will get some exercise walking this city. Many areas are so steep that the streets and walking paths zig and zag the mountain. Enjoy it and slow down and enjoy the breathtaking views.
You must at least try Port wine. I cannot say that it is my favorite but the region is known for Port wine. There are a number of different Ports but they all leaned toward the sweet and all are quite strong. There are a number of "caves" to try Port and other wines. It is a great way to spend an afternoon.
Cod is very popular in all of Portugal. I tried the bacalhau com natas (codfish with cream) and loved it. There did seem to be something for everyone's palate here but cod is definitely a staple.
The river walk is a must see with all of the restaurants and bars with views of the boats and the Dom Luís I Bridge.
Overall, it is a reasonably priced city, especially when compared with other European cities. Accommodations, both hotels and vacation rentals, are considerably cheaper. I would guess about 25% less than Amsterdam or Paris. The rooms and apartments are bigger here, too. Uber is readily available and inexpensive. There are numerous places to eat and drink and these, of course, range in price but it is very possible to have a very nice dinner with good wine for 25 Euros a person.
What I will do on my next visit:
Go to Livraria Lello. This bookstore inspired Hogwarts. I need to see this!
Douro River trip. While walking along the river I realized this is a must do.
Wander. This is my favorite thing to do while traveling. It is never good to plan too much!
---