Fun Food Finds in SW Florida by Cindy W.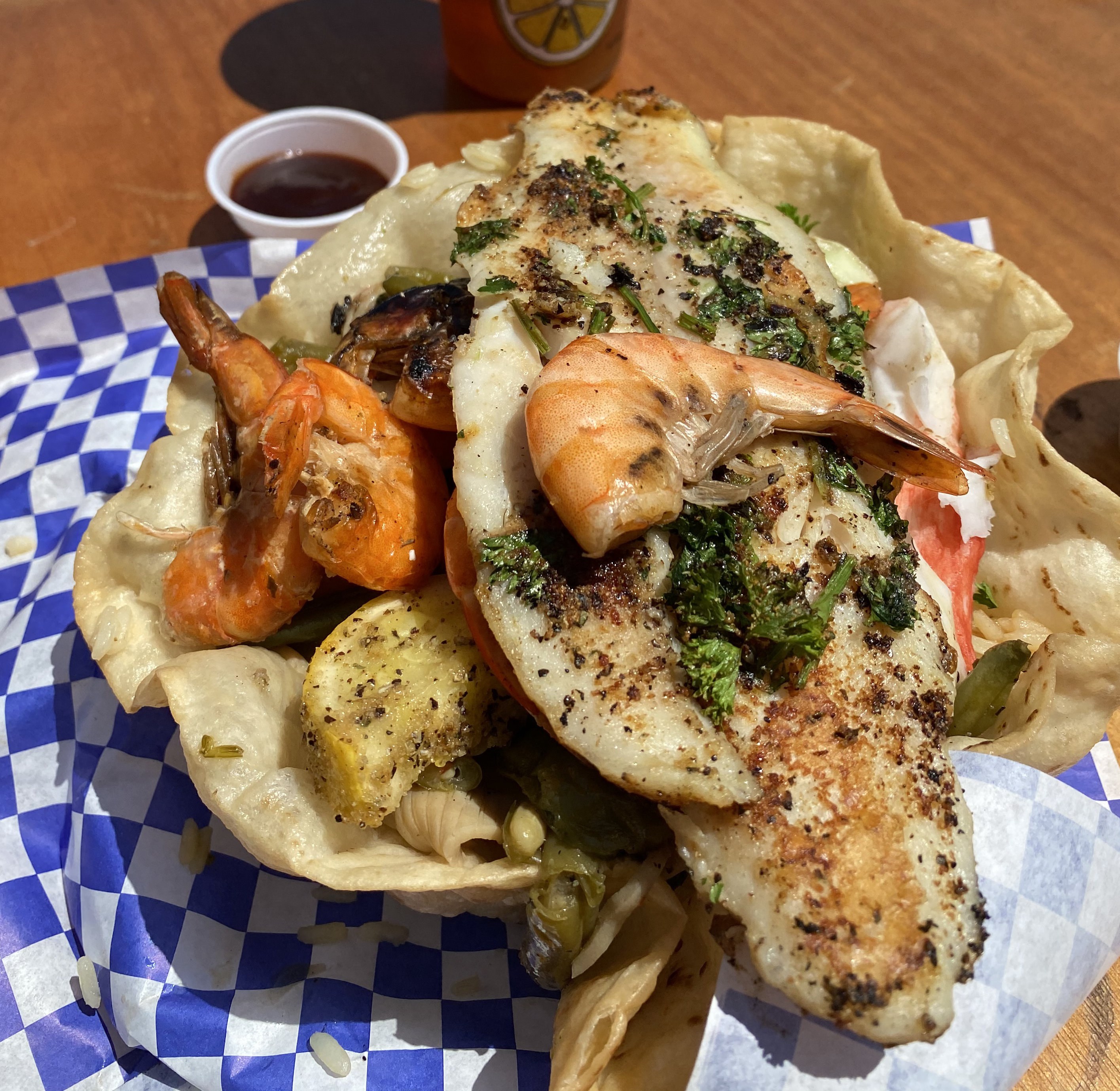 We found some great restaurants in the Punta Gorda area!
Food always plays an important part in any vacation I take, both in the US and around the world. Gumbo and beignets in New Orleans, pasta in Italy or molcajete in Mexico… I enjoy them all! I have been to southwest Florida a few times recently and I've found I really enjoy the food scene there. There are sooooo many great restaurants to choose from. There is water everywhere in that part of Florida with the harbor, rivers and canals. I love places with a view of the water and three of the places below do have that. But, all had great food and ambience! I try to find a few new places for each visit but I have been so impressed with the list below I like to go back… too many places to eat and not enough time. New stops on my list for my next visit are the Nav-a-gator Bar & Grill and Perch 360.

Blue Turtle Tavern & Raw Bar - This is a place to meet friends and family, a gathering place. The seating allows for quiet discussions but there is also a slight hum heard in the background with an energetic feel. The decor is a beautiful blue coastal. There's a very talented singer and guitar player adding to the ambience, softly playing a wide variety of musical genres. The food was good, really good. Our table had the oysters (on the half shell of course!), the seared sea scallops, fish & chips and the grilled Mahi-mahi. All were fantastic!
TT's Tiki Bar - I call this an upscale yet casual tiki bar. The water view is fantastic! The bright-colored decor is fun & inviting. Fish tacos, pulled pork and nachos with shrimp were our choices and all were delicious! They have a huge selection of different cocktails but this time we stuck with beer and wine. Great choice for lunch!
Laishley Crab House - This is a BIG restaurant but it has managed to keep a small place vibe. It is right on the harbor with a lot of seating to enjoy the stunning view. We had the lobster & crab mac & cheese, the Tuscan shrimp and the Seafood Trio. We also had a little yellow tail sashimi as an appetizer. Yum!
Peace River Seafood - The seafood does not get any fresher than right here! The decor is very quaint. The service was good. But, mainly you are there for the food. The special is blue crab and you can get it by the bucket! They give everyone a mallet as a utensil. But… if you do not know how to eat blue crab ask the server. She was happy to teach us but it would have been much easier if we had not smashed the wrong side with our mallet. Live and learn. Our table ordered the appetizer "A Night at Whorehouse Point" and have to say it was all delish! We also each had one aforementioned blue crab. They tasted amazing but be ready to work for your food! For our mains we had shrimp, mahi and seared tuna. This really is a place to return to over and over again.
Hurricane Charley's Raw Bar & Grill - This is another restaurant with a nice view of the harbor. Our table had a variety of Hurricane Tacos which were great. I think most everything on the menu would be worth trying. The food here is a bit more southern than the others on the list. Great food, relaxed feel and a good view… it is definitely worth a visit!
Englewood Seafood & Music Festival - Okay, so obviously this is not your run of the mill restaurant but I had to mention because the food was awesome! This was the 4th annual for Englewood but I saw many other festivals in the area advertised. It is a great way to spend an afternoon and I am going to search out more festivals when I am back in the area.
I hope you enjoy this list as much as I did!
---