Is this the spot for you?
Wednesday, August 10, 2022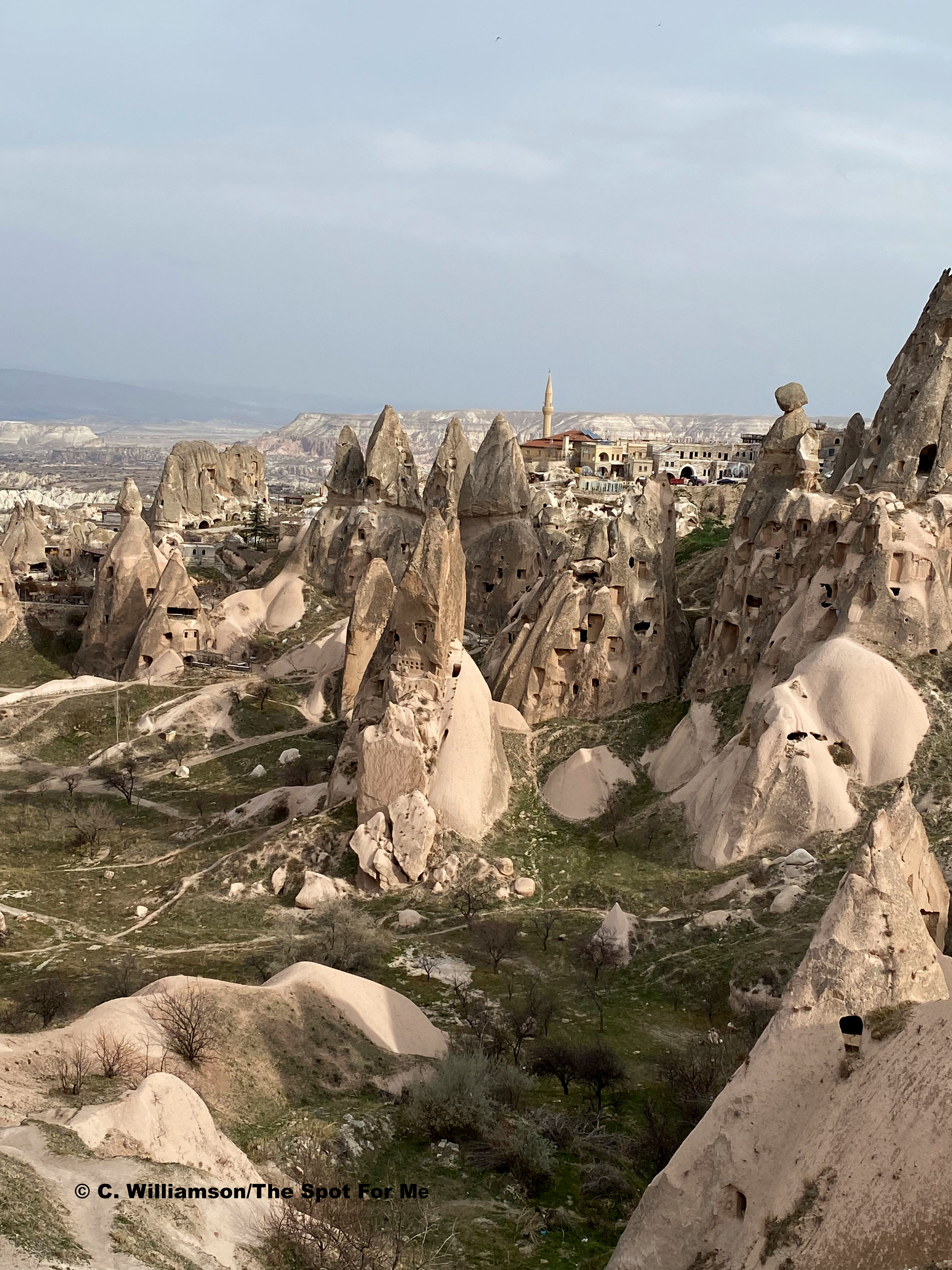 The Spot For Me finds travel destination matches for you based on how you answer a few fun questions! This is one of many destinations! Is this the spot for you?
You don't have to close your eyes and daydream to be transported to a fantastical land. Just hike the myriad paths that weave through the valleys slicing through the Cappadocia region in Turkey. It's like landing on another planet. Standing sentinel are curious monoliths — appropriately termed "fairy chimneys," clustered in Monks Valley and elsewhere in this mythical land. Popular for exploration are Bronze Age homes carved into valley walls by troglodytes (cave dwellers) and later used as refuges by early Christians.
Centuries of erosive forces sculpted the soft volcanically-derived tufa into various shapes, including mushrooms and cones seemingly wearing top hats. Penetrating these spectacular columns are hand-carved portals into cave churches, houses, pigeon coops as the droppings were prized as a fertilizer, and even bee hives. Some of the richest array of fairy chimneys in this land that's deemed a UNESCO World Heritage site can be found in the Love and Honey valleys.
Read a little about the Cappadocia Region here.
---